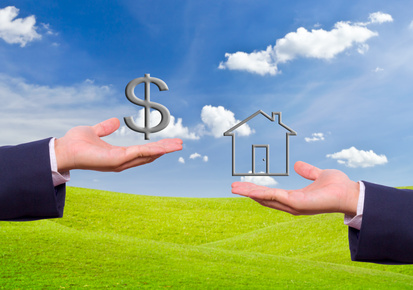 Future Owners
HELLO AND WELCOME ALL PROPERTY OWNERS AND INVESTORS!!!
Are you wanting to add to your portfolio?
Are you thinking about renting your home or investment(s)?
Are you wanting to find good and responsible tenant(s)?
Do you want your home or unit rented quick and easily?
Well you have come to the right place!!! We offer Property Management for every type of property; Single family, Multi-family and Commercial Management. As a property owner your real estate investment can be an important source of income, and neglecting to maintain your property can be detrimental to your bottom line! When you hire Access Realty as a Residential or Commercial Property Manager you will have a full and dedicated team of professionals on hand to handle all of the details you just may not have the time or ability to handle yourself. We will coordinate everything from basic maintenance to major rehabs, or repairs. Not to mention keeping your property related finances in order and up-to date. We want to make your life easier. Access Realty also has one of the most updated rental systems out there. Offering you an owners website with your own personal username and password, this will allow you to keep an eye on everything, to when your tenant pays the rent,  written monthly income/expense reports, maintenance issues, inspections, copies of all bills paid on your behalf, and more!  
What Access Realty offers our Owners:
Advertisement of your property
Licensed Agents to show your property until it is then leased
Tenant screenings: Background, credit check, as well as landlord and employment\income verifications
Written Lease Agreement and Lease Renewals
Collection of rents
Property tax, mortgage, HOA, or utility payments payed on your behalf, and taken out of rents if preferred
Written monthly income/expense reports
Receive Copies of all bills paid on your behalf
Year-end report showing income and expenses
Evictions; including any court appearances, and performing the full lock out procedure
Owner/tenant website
24hr emergency maintenance phone-line
Detailed move-in, move-out, and annual walk through's with digital photos and a written report.
Licensed professional vendors for quality maintenance and repairs. (If you do not have your own)
Owner kept in contact by letter, phone, email, or fax every step of the way
 We are also a full service Real Estate office with over 20 licensed Agents in Residential sales as well as Commercial. We offer  residential and investment sales advising and management.
12 REASONS TO HIRE A PROPERTY MANAGER:
Maximizing the profitability of your time.
Maximizing the profitability of your money.
Finding the right tenants
Setting the correct rental rates
Managing tenants
Managing vendor relationships
Move-in, move-out, and 1 year inspection reports.
Handling maintenance and emergency repairs, allowing you to sleep at night.
We enforce collection of rents and serve the proper notices upon failure to pay. We also handle the entire eviction and perform the actual lock out procedure.
We understand and apply the correct federal, state, and local laws, keeping you and your investment out of trouble.
We know the local market, have an extensive network of contacts, and have advertising resources available to us at discounted rates. This allows us to effectively market your vacant home to prospective residents and licensed Realtors to get it filled.
After you add up the increased rent we can often command, the discounts you'll receive on advertising, and the company rate we get on repairs, you'll often make more money than if you managed the property yourself!
OWNER FAQ:
1.When will I receive my rent monies?
As an owner you will have the choice to either get paid through direct deposit or by a company check. Rental payment(s) will be sent or direct deposited 3-5 business days after tenant(s) pay rent. An itemized report and copies of all bills paid on your behalf will also be sent or e-mailed for your records. Rent is due on the 1st late after the 5th for our tenants, unless negotiated otherwise.
2.What web-sites and other ways does Access Realty market my rental property?
Access Realty uses many marketing strategies. They are listed below.
Multiple Listing Service (Marketing your rental(s) to every licensed Agent that is a member of the Greater Las Vegas Assn. of Realtors)
Rental sheet for our walk-ins
3.How does Access Realty screen prospective tenants?
Access Realty requires a prospective tenant to complete a detailed rental application. One or more credit reports are then obtained from the following Equifax, Experian and/or TransUnion. The tenants employment and income are verified to assure the tenant is capable of paying the monthly rent amount. Previous landlords are questioned to determine what kind of tenant will be living at your property and a criminal background report is also obtained. If the prospective tenant does not meet any of the following criteria they will then be rejected.  (Please understand that we love our owners to be involved in the application process to a certain degree. We want our owners to trust what we do, but understand that in Nevada you cannot discriminate against any protected class under the federal fair housing laws or local fair housing laws. There are seven federally identified protected classes. Nevada fair housing law echoes those protected classes but includes an eighth class, that of ancestry. The federal protected classes are race, color, religion, sex, handicap (disability in Nevada), familial status, and national origin.)
4. How often are rental properties inspected?
 Access Realty does detail move-in, move-out, and annul inspections. If you as an owner feel more comfortable having your rental property inspected more frequently. Your property can be added to an every 6mo inspection list at an extra fee of $50. Owners can also attend any walk-thru conducted.
5.What happens if the tenant does not pay rent?
If tenant has not paid rent a five day notice to pay or quit is served on the tenant. If the tenant has not yet paid the rent plus eviction costs or has not vacated, a 24 hour notice is filed with the Pahrump Justice court, and a representative from Access Realty performs the actual lock-out procedure.
6. On average how long will it take for you to rent my unit and/or home?
One of the best things about Access Realty is we are conveniently located on the corner of Hwy 160 and Winery Rd., in the same parking lot of "The Mobile Gas Station", we are on the corner of the first street light when you come in from the famous Las Vegas, NV.  So walk-in customers are CONSTANT! Access Realty has also been operating as a Property Management company for over 16 years in the valley, so word of mouth is also a big way we get our business. Getting an approved qualified tenant is usually a very quick and easy process for our company. Once we have a contract to manage your property, we will create a file for your rental(s), and add it to our list of available properties.  The property will be listed on our website, as well as the MLS. Within 24 hours of the property being listed on the MLS, its availability will be displayed on numerous third party advertisement websites. (A list of where Access Realty advertises is listed in question#2.)
MANAGEMENT FEES:
– Please call our office to discuss our Management fee's.