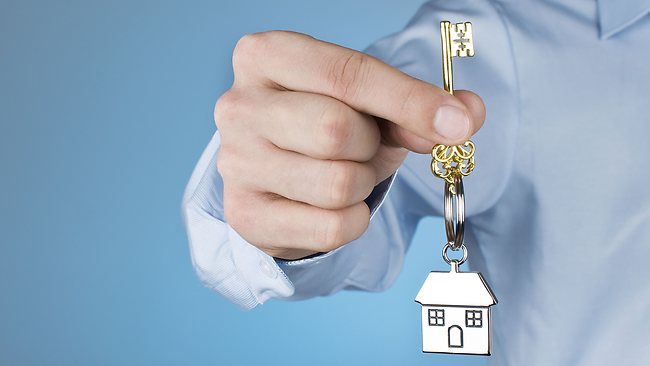 Future Tenants
Welcome all Future Tenants!
Are you looking for a rental home? Well you have come to the right place!
Access realty manages hundreds of rental properties in Pahrump, NV and surrounding areas. We have a full property management staff and over 16 agents to help you find the perfect home for you and your family. Please take a look at our rental list of current homes that are for rent in the area by going to the "Properties For Lease" tab. If you have any questions, concerns or would like to set up a showing, please call the front office at 775-727-2332!
HOW THE RENTAL PROCESS WORKS!
Once you have chosen the home or unit of your liking, you will then fill out our  "Access Realty Rental Application".  App. can be picked up in office, or downloaded from our website. (Home Page – Top right hand corner)
Once you have filled out the application COMPLETELY, our administration will then conduct a simple background check. The Background check will consist of the following; (Criminal Background, Credit History, Previous Rental Verification's, Employment Verification's, and References) Once the credit and background check is completed, Proof of income may need to be provided. The application process will take anywhere from 24-72hrs, depending on what information will need to be obtained for approval.
An app fee of $40 per person MUST accompany the application. Application fees are non refundable and must be paid by money order or cash. Personal checks will not be accepted for application fees. Once an approval is reached, you have two options. You can either;

Put a holding deposit of $300 down on the property that you are applying for. This will take the property off of the rental list for up to two weeks (No longer). The holding deposit is non-refundable. If you later decide not to rent the property. (The holding fee will account towards your deposits.)
If you would like to move into the property once you are approved, then a holding deposit will not be necessary. You will schedule a lease signing with the property manager, and ALL deposits will be due at that time. A list of our fees and deposits are listed below. Also renters insurance will need to be obtained before keys are released.
DEPOSITS AND FEES :
(Deposits May vary with different owners/properties)
Application Fee: $40 –Per Applicant – Unless Married than $40 per couple  (NON-REFUNDABLE – Personal checks will NOT be accepted for Application Fee's)
Holding Deposit: $300- This will hold a property up to two weeks, no longer. This will take a property off of the rental list, but If you later decide not to rent the subject property, this fee will be NON-REFUNDABLE! Otherwise this rolls over and accounts towards your deposits.
1st months rent: If you plan to move in on the first of the month, a full month's rent will be due at lease signing. Anytime after the first of the month, the rent will be pro-rated.
Security Deposit: This will match the rent amount of the desired property; Refundable upon move-out if property has no damages.
Cleaning Deposit: $300 Refundable upon move-out if property is DETAIL CLEANED up to property manager/inspectors standards.
Pet Deposit: $100 (Per Pet) – Refundable upon move-out if the home has NO pet damages, or pet aromas.
Key Deposit: $50 – NON REFUNDABLE: This will get the property re-keyed when you vacate the property.
TENANTS FAQ:
1. I have bad credit, will I pass the Access Realty background check?
Access Realty has a system, when we run your background it literally gives us a yes or no answer if you are approved or denied.
But just because you think your credit is bad, doesn't mean you wont pass our credit check. As we do overlook some credit situations. For Example: bankruptcies, past for-closures, or some outstanding medical bills.
2. If I am approved can I make payments on the deposits.?
 Unfortunately we do not accept payments on deposits. All deposits will need to be paid in full prior to receiving keys. If you cannot come up with all deposits upon approval you can put a $300 holding deposit on the rental property, and this will give you up to two weeks to come up with the remainder. (The $300 holding also accounts towards your deposits) .
3. Does Access Realty welcome section 8?
Depending on the property,  as It is solely up to the specific owner of that rental property. Some owners accept section 8, and some do not. But yes Access Realty proudly welcomes section 8 renters to take a look at our rental list to see what we have available for you at that time.
4. When is my rent late?
Access Realty rents are due from the 1st through the 5th. After the 5th of each month your rent will be considered late, and late charges will apply.
5. Can I pay my rent online?
Yes Access Realty conveniently has an online tenant website, this will allow you to do anything from pay your rent online to input maintenance orders. You will receive your personal username and password at lease signing. To pay rent online we have a direct link on the home page – (it is the orange button labeled "Residents".)
6. Does your office conduct move-in and move-out walk thru's for my protection?
Yes Access Realty has a rental inspector that will do a detailed move-in, and move-out walk thru with you with a detailed report and photos. The pictures and inspection report are then printed off and added to your file. Also keep in mind every 6 mo to a year an annual inspection will be conducted to make sure the property is being maintained. The inspector/owner has the right to give notice of entry to inspect the property. Keep in mind digital photos are taken to show a walk-thru was done, if you are uncomfortable with this, please put away any personal belongings you do not wish to be seen in the photos, as taking the walk-through photos is MANDATORY!
7. Once I vacate a property how long does it take to receive my security refunds?
Access realty legally has up to 30 days to refund your deposits, but in some cases depending on how the property was left the process can go a lot faster.
8. Does your company consider short term leases, or rent to owns?
-Access Realty will rarely allow a short term lease agreement, Usually the standard lease is 1 year but if a short term lease agreement is approved an additional $100-$150 will be added to the original monthly rent amount and the tenant will usually have to pay whats called a "Leasing Fee" this is a one time fee of $350. A short term lease is up to the owner of the subject property. 
-Rent to owns are rarely ever seen here, we deal with more "owner will carry" situations. They are much more common then rent to owns.